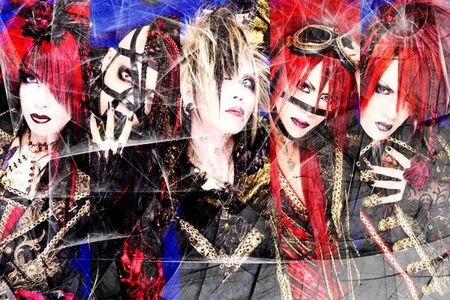 I wish you weren't expecting something new about Kisaki's new band....
'Cause you'll be FUCKING angry as I am right now.
RIKU IS THE FUCKING SINGER OF THIS BAND AND IT WAS THE ONLY THING I WISHED WOULDN'T BE.
Akito, (Now Katana) and Reiya, from CHARIOTS, will also be there...
Ok... so the last band with Riku didn't work out, so you think it will work better if you're in the band, Kisaki...
ARE YOU STUPID OR WHAT? =______________=
And Akito looks EVEN MORE like Jun than before... WHAT THE HELL. And Reiya took Iori's place, what is that? How could it be... (In the picture I mean LOL)
There is a last one named Mizuki (no it's not the Hazuki's one Trucy LOL) and he looks like something between Kyoka and Hayato... Well, I love it LOL. It is the only one who doesn't look like a light copy of Phantasmagoria's member...
And they will release a single called: "As If Forever Exists"...
You wanna see the cover, I'm pretty sure about it. So here it is:


It is so pretty, isn't it? (-_-#)
Well, you see, until I will hear it, I'm really not conviced...
And I'm mad about Kisaki who can't respect his own last band enough to creat something new...
GO TO HELL MATSURA TADASHI